Leave A Legacy. Not A Footprint
Sometimes, you can make a difference, simply by doing things differently. At Slane Distillery, we constantly work toward a lower carbon footprint, positive biodiversity and sustainability. Not only are we surrounded by nature, we like to protect and enhance it too. In 2021 we will be planting 14,000 trees in a new native woodland alongside one of our main barley production fields, boosting biodiversity, capturing carbon and one day even providing Native Irish Oak for casks for the distillery.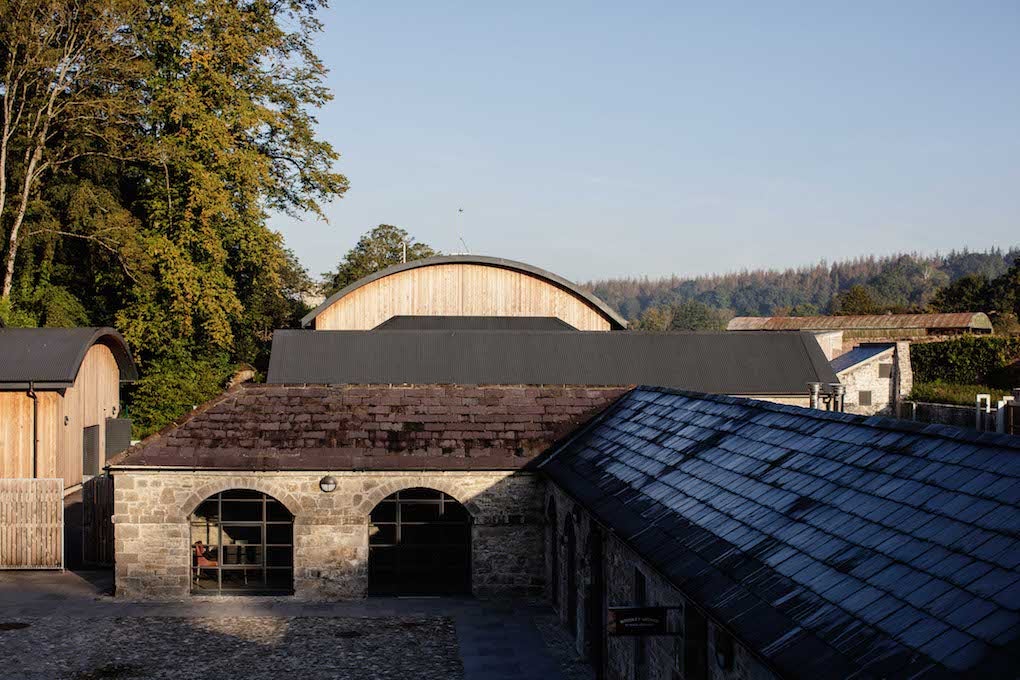 The Rain In Slane
We installed a catchment system to collect and store rainwater off the roofs of the distillery buildings, which will then be treated and used for process water or landscape irrigation. This reduces the amount of water that is drawn from the Boyne River.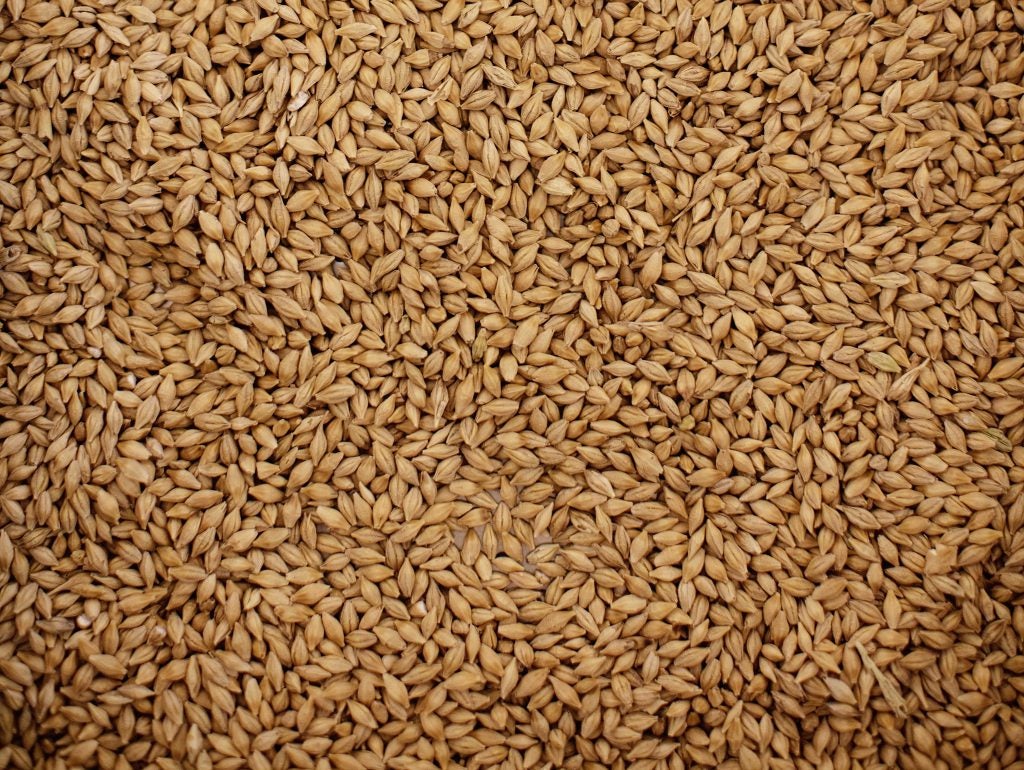 Waste Not, Want Not
Grain and yeast by-product from the distillation process, called spent grain, is provided to local dairy farmers, who use this by-product for animal feed.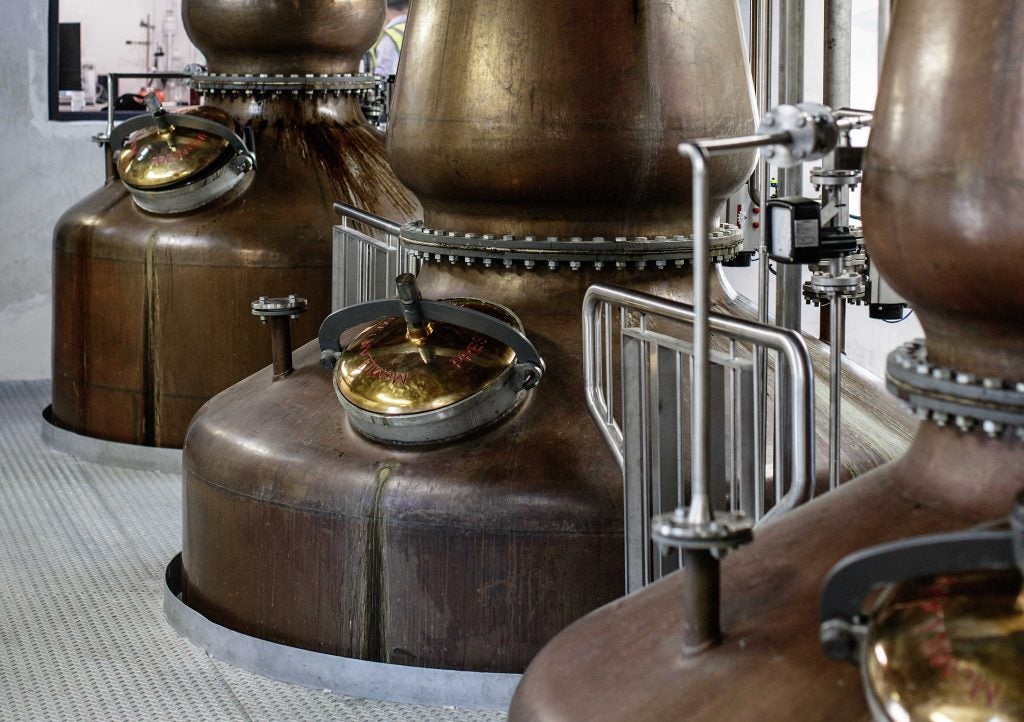 Our Focus on Renewable Energy
We have built an anaerobic digester to convert distillation by-products into biogas. Once commissioned, the biogas will be used on site to heat the stills, significantly reducing our carbon emissions. Other outputs from this process include biomass that can be used as a natural fertiliser and treated water that can be reused.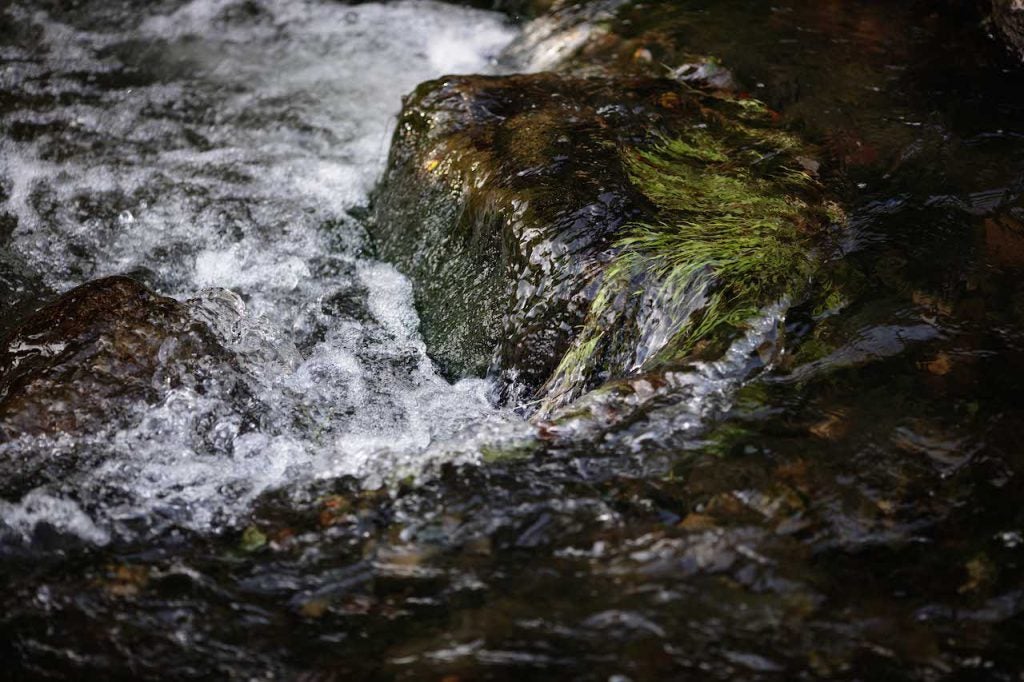 Putting Biodiversity First
We restored a section of Harlinstown Stream, a tributary to the Boyne River and included the construction of a salmon ladder. This allows salmon and other fish to bypass the mill pond and travel upstream during spawning season. Within the distillery we installed nesting boxes for bats and barn owls within the attic spaces of our historic buildings and on the surrounding farmland we'll continue to sponsor the planting of new native woodlands and hedgerows around our barley fields.
Our Sustainable Future
Our aim is to become a zero-waste and carbon neutral distillery and to continue to protect and enhance biodiversity. We have committed to participating in Ireland's sustainability program, Origin Green. Our plan includes an ambition to achieve ISO 14001 certification, which will be a first for a Brown-Forman production site.